Do you know that rainy day hydrangea is beautiful?
In Japan, the rainy season is from May to July.
During this season, hydrangea blooms all over the city.
※This article is an English translation of an article posted in June 2019.
Read this article in Japanese / 日本語で読む
About Ueno park
Ueno Park is well-accessed in Tokyo and is a famous spot for cherry blossoms.
However, you can enjoy the hydrangea in June.
Japan's June is rainy season, but it may not rain if you are lucky. 
Introduce the photos in order of map number. 
Flowering situation of hydrangea
Hydrangea bloomed:★☆☆☆☆
Congestion rates:★☆☆☆☆
(Photographed on June 4, 2019)
(1) Near the Shinobazu pond terrace
Location of photos introduced at the top of this article.
There is an entrance to the "Shinobaz-dori street" nearby.
(2) In front of the Shinobazu pond
There are still few flowers.
(3) A terrace with a view of Shinobazu Pond
 The pond is opposite to this terrace.
(4) In the park near Shinobazu pond intersection
I found a place where the hydrangea was in bloom.
(5) Near Shimizu Kannon-do temple
It is a beautiful hydrangea!
(6) In front of Shimizu Kannon-do temple
The hydrangea in front of Shimizu Kannon-do Temple was cute.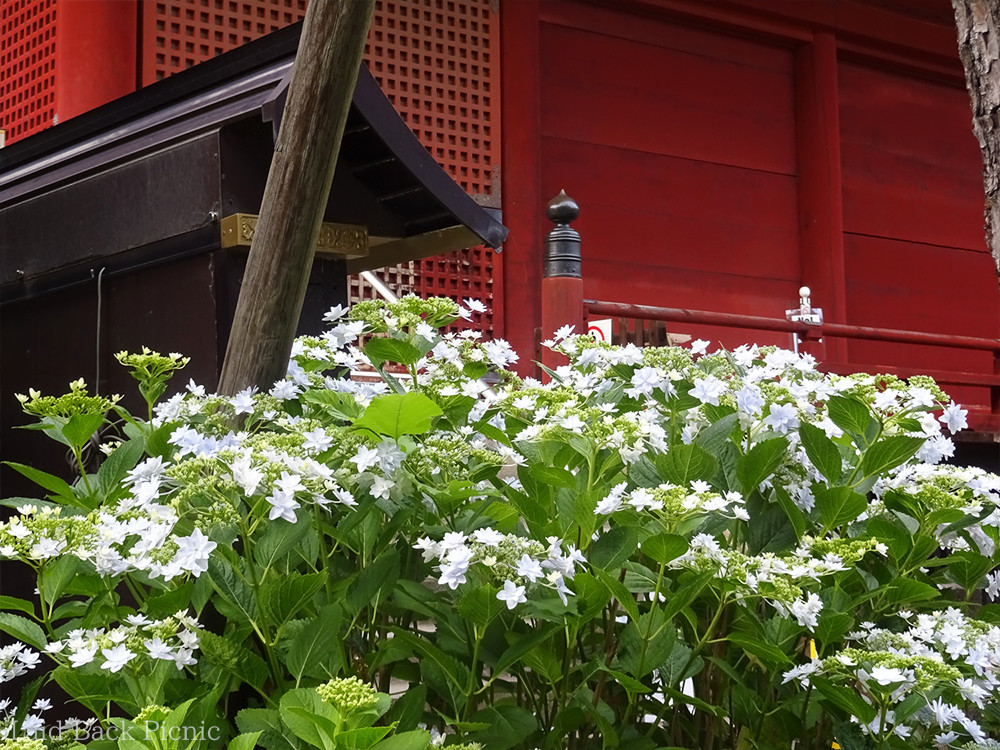 (7) Downstairs near Shimizu Kannon-do Temple
 It seems that hydrangea will bloom from now on.
Did hydrangea bloom in your area?
I also do Twitter ( @FUGASHI_2018) and Instagram ( @Laid_Back_Picnic).
Anyone can comment on this blog, so please let us know!
Park information
Ueno park(JP:Ueno kōen)
 2-1 Ueno Park, Taito-ku, Tokyo
Bbench:〇
Trash can:〇
Rest room:〇
 Train (Guide to the boat platform)
Ueno Station:12 minutes on foot from Shinobazu-guchi
Exit (JR:Yamanote Line, Utsunomiya Line, Takasaki Line, Keihin Tohoku Line / Tokyo Metro: Ginza Line, Hibiya Line and others)
Keisei Ueno Station:11 minutes on foot from Ikenohashi 
Exit (Keisei Main Line, Keisei Skyliner)
 Ueno Zoo ( Front gate):17 minutes on foot
今週のお題「雨の日の楽しみ方」 How to enjoy rainy days:Hydrangea
お題「今日の花」 Today's flower:Hydrangea
See you at the next picnic!