This week I will focus on "KALDI's Cherry Sweets".
Japan is currently full of cherry sweets.
Share cherry blossom sweets one by one per day.
The ranking will be announced after the sharing of 5 types of cherry sweets.
The first "Sakura Dacquoise".
※This article is an English translation of an article posted in March 2019.
Read this article in Japanese / 日本語で読む
About
KALDI
KALDI is a popular shop in Japan that sells roasted coffee beans, coffee related products, imported foods, confectioneries, alcoholic beverages.
This week I will share the cherry blossoms sold at KALDI that I chose, and then announce the ranking.
Sakura Dacquoise with beautiful colors
Cherry blossom is closely related to Japanese culture.
It is DACQUOISE of the cherry blossom color that is being sold in spring limited.
The smell of cherry blossoms just opened the bag.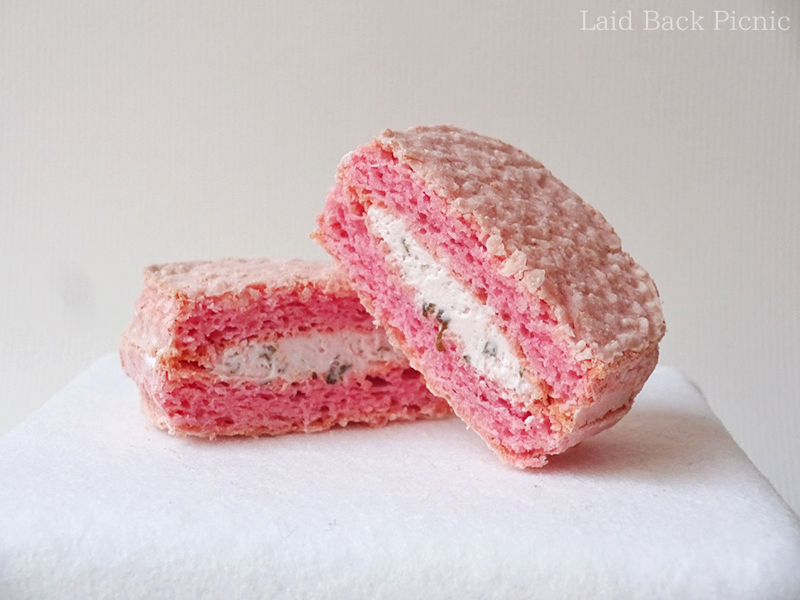 Because the cherry-leaf chopped on the cream are mixed, it smells nice.
Five-grade evaluation
Sweetness:★★☆☆☆
Softness:★★★★★
Sakura's flavor:★★★☆☆
I think tea go well with Sakura Dacquoise.
Confectionery Information
Sakura Dacquoise
Product Name:KALDY Original Sakura Dacquoise
Price:120 yen (tax included 8%)
Calories:103 kcal (1 piece 23 g standard)
Distributor:Camel Coffee Co., Ltd.
Other cherry confectionery
お題「今日のおやつ」Today's candy:Sakura Dacquoise
See you at the next picnic!