This week I will focus on "KALDI's Cherry Sweets".
The ranking will be announced after the sharing of 5 types of cherry sweets.。
The first was SAKURA DACQUOISE and the second was Biscuit Sand Sakura.
This time is the third "Sakura Donuts"!
※This article is an English translation of an article posted in March 2019.
Read this article in Japanese / 日本語で読む
About Sakura Donut
An old fashion donut that adds the scent of cherry leaves and flowers to the dough.
This is a limited quantity KALDI original product.
Cherry blossoms in Japanese are called "Sakura".
However, I could not feel the cherry blossoms from Sakura donut.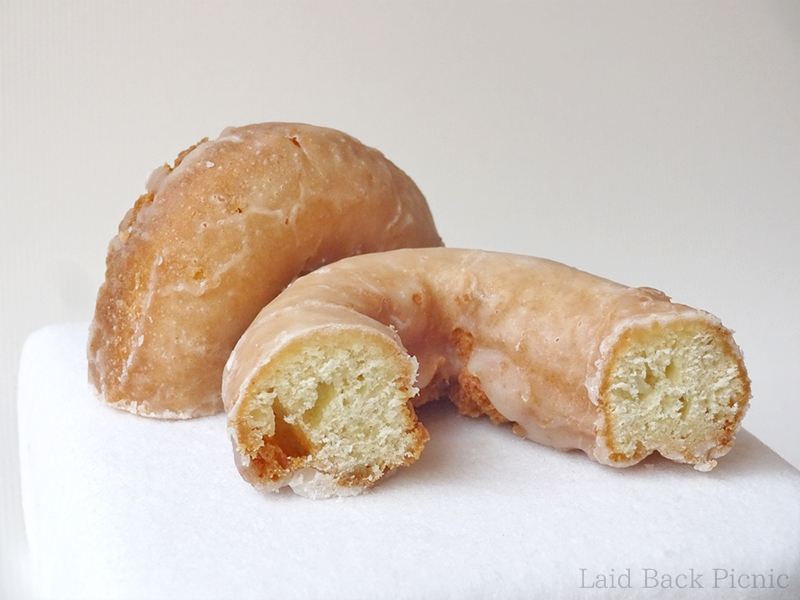 Looking at the cross section of the donut, it does not look like cherry blossoms are in.
Do you feel cherry blossoms from the photos?
Five-grade evaluation
Sweetness:★★★★☆
Softness:★★★☆☆
Sakura's flavor:★☆☆☆☆
Confectionery Information
Sakura Donut
Product Name:KALDY Original Sakura Donut
Price:129 yen (tax included)
Calories: 247 kcal (about 49 g per piece)
Distributor:Camel Coffee Co., Ltd.
Other cherry confectionery
お題「今日のおやつ」Today's sweets:Biscuit Sand Sakura
See you at the next picnic!